June 30, 2012 18:54:53
Posted By Robert. Stephenson
It is, in fact, a glass cucumber straightener from the mid-nineteenth century, invented by George stephenson who grew frustrated with the crookedness of the cucumbers growing in his Tapton House gardens and had several glass cylinders made at his Newcastle steam engine factory in order to control the wayward vegetables.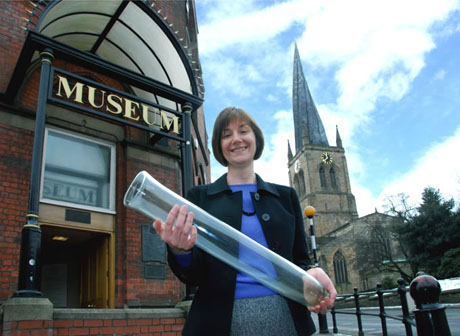 George Stephenson's patented cucumber straightener in front of its home at the Chesterfield Museum, Derbyshire.
Stephenson also invented, or at least improved upon, the cucumber slicer, in his pursuit of the perfect sandwich for his afternoon tea.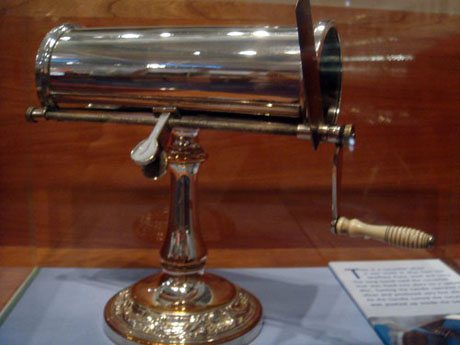 George Stephenson's cucumber slicer.